2 Ancient solid silver salerons & 4 spoons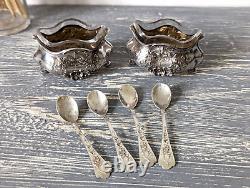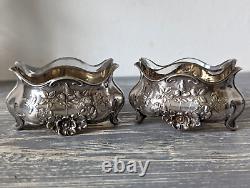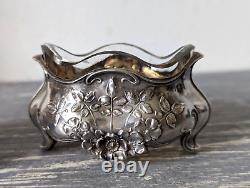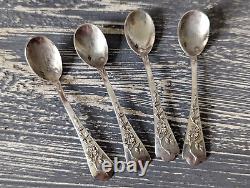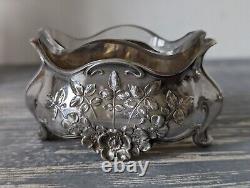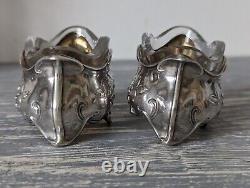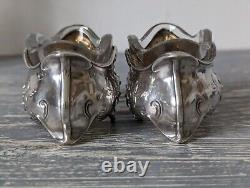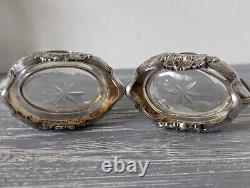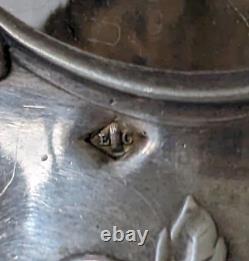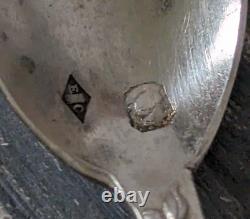 From the Art Nouveau period, late 19th to early 20th century. Minerva 1st title hallmarks & EC silversmith. Good overall condition, except for some remaining traces of salt on the spoons.
Net weight of silver is 38 g. Dimensions of a mount approximately 6.5 x 4 x 3.5 cm.