Solid silver spoon from the 18th century, Liège, Belgium, engraved. Antique silverware.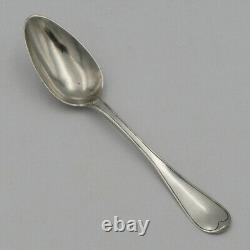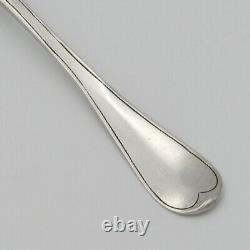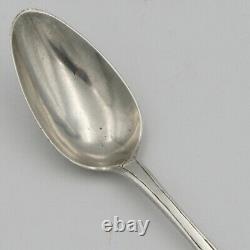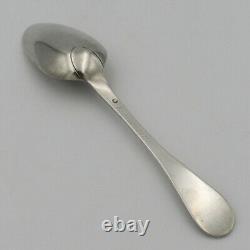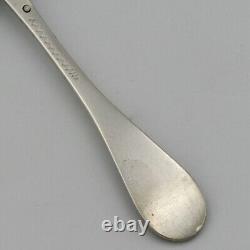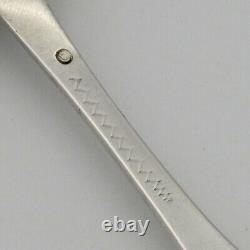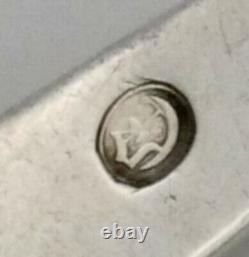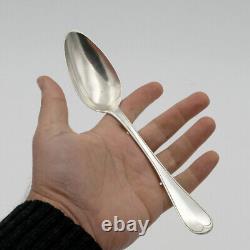 Solid silver spoon from the late 18th century (possibly early 19th century). Hallmarks: The "striche", also known as scratch-test mark. It appears as a scar in the metal, a mark that is usually found on works from Wallonia in the 17th and 18th centuries - it was done to make a minimal sample to verify that the metal was indeed what it claimed to be. This hallmark is also called "silver sample". Overstamp hallmark - gothic letter "E": Belgian import hallmark in use from March 1, 1832 to July 1, 1869.
Additionally, this hallmark was used from March 1, 1832 to May 1, 1832 for the registration of works dating from before the Dutch period when they did not bear the Dutch guarantee or registration hallmarks. Source: - Liège silverware, by Baron Oscar de Schaetzen. Silverware with the Brussels hallmark, by Jacques Vanwittenberg, 1979. Note: this spoon is in very good overall condition.
Thank you for your visit. We are available for any further information. Contact us for international shipping. Item for sale on multiple platforms and in-store, so we reserve the right to remove it at any time.