Translation: "Antique Solid Silver Chiseled Lions Cup, 19th Century by Ravinet d'Enfert"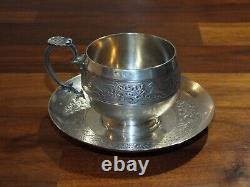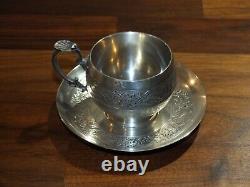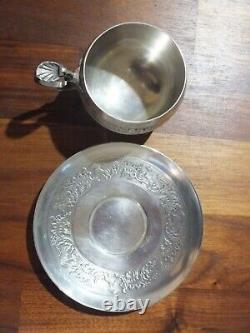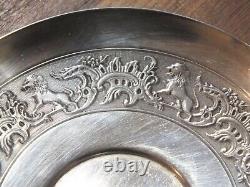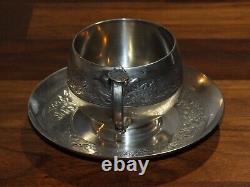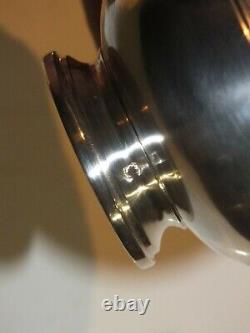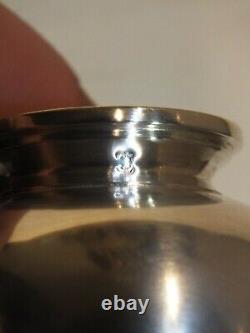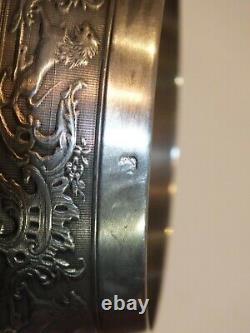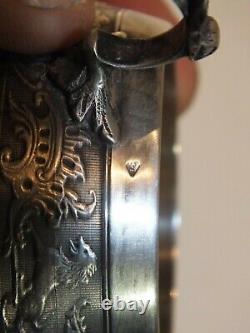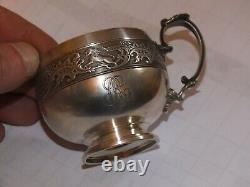 These sold items are in their original condition and may sometimes have small defects. By bidding, it is important to understand that you are not purchasing new items. It is imperative to look at the photos and not bid "blindly", thank you. Antique solid silver cup and saucer. Master goldsmith Ravinet d'Enfert (the R is poorly stamped but the clover and the D are there).
The cup is monogrammed RC. Guilloché decoration with lion friezes. Set in good used condition. Drinking diameter: 5.6 cm.
Saucer diameter: 11.5 cm.