Translation: Magnificent antique solid silver sugar bowl, 2nd rooster, Empire period, early 19th century, 508g.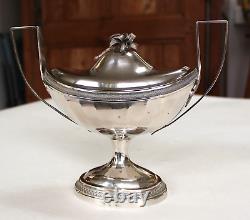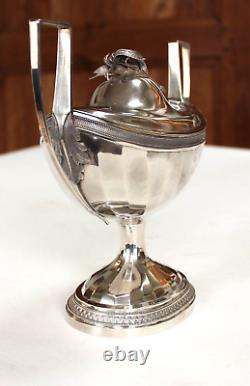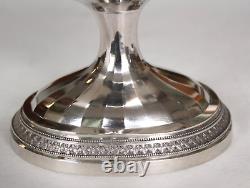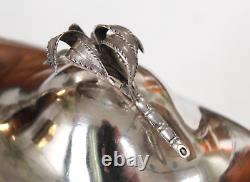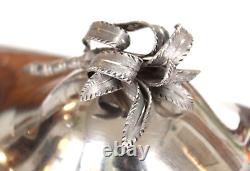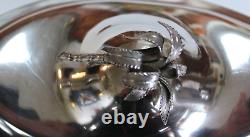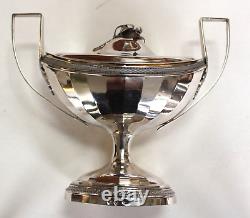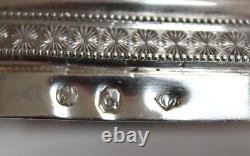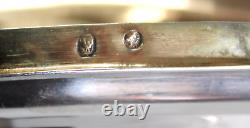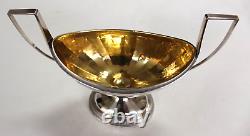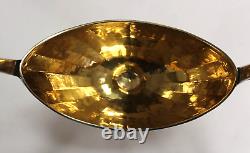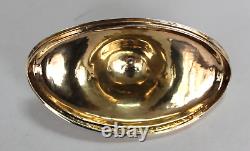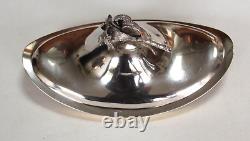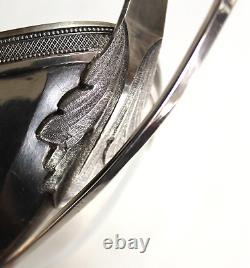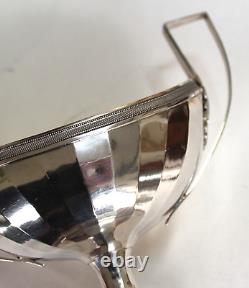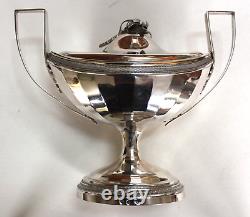 Magnificent antique sugar bowl in solid silver from the Napoleonic Empire period, dating back to the early 19th century. French silver hallmark 2nd Cock department (1809/1819). Guarantee hallmark 2nd Cock department (1809/1819). Silversmith hallmark "V" in a circle to be identified.
It has the particularity of having been designed in Belgium when this state was occupied by France from 1795 to 1814. Starting in 1798, French hallmarks replaced Belgian hallmarks. A decree on July 7, 1809 ordered their use in all Guarantee offices starting from September 1, 1809. As a result, this sugar bowl is marked with French hallmarks with the guarantee of the ANVERS office (number 70) in the Deux-Néthes department. It was manufactured between 1809 and 1814. It has an oblong shape with flat ribs. It rests on a foot with flat ribs. Its base is highlighted with a floral frieze. The belly is adorned with two magnificent handles with very ancient shapes and leaf appliques. The upper part is highlighted with a dotted frieze. The interior of the sugar bowl is gilded (gold on silver). The gold plating is in perfect condition (see photos). The lid is topped with a silver finial in the shape of a sugar cane branch. Its interior is also gilded (gold on silver). Its very elegant shape is inspired by antique objects found during excavations at that time. Maximum height with handles approximately 18.5 cm - Maximum length with handles approximately 22.3 cm - Net weight 508 g. Very rare sugar bowl due to its decoration, its age of over 200 years, its place and period of manufacture. Two small dents on the belly (see photos).