Magnificent Antique Solid Silver Chatelaine + its superbly decorated watch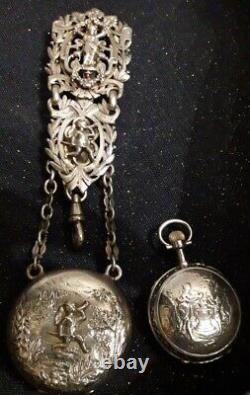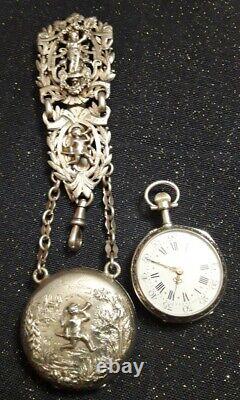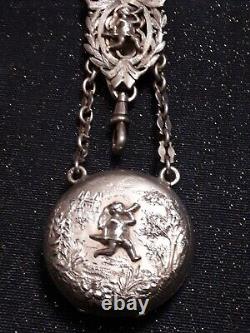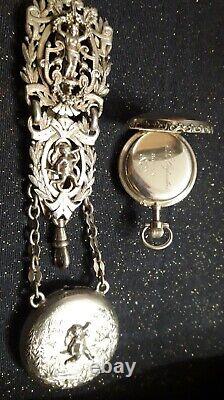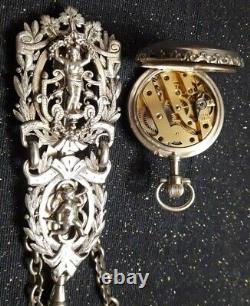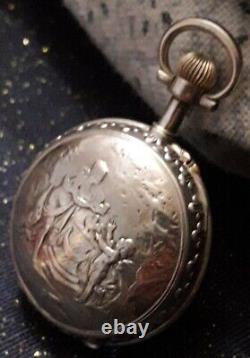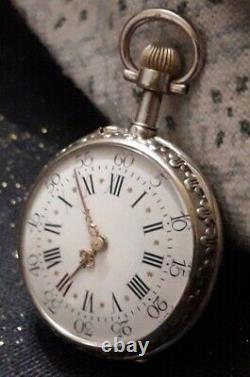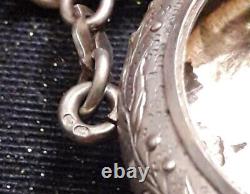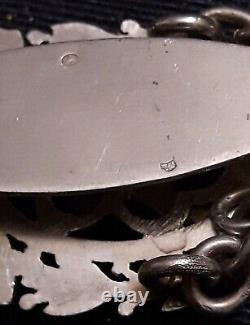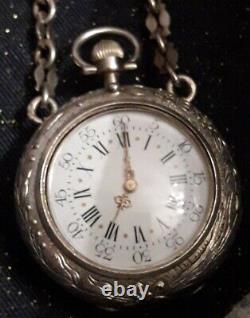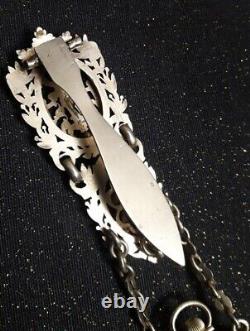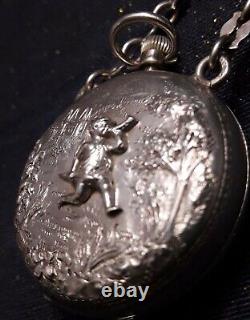 Beautiful Chatelaine Clavet made of solid silver, richly decorated with cherubs, see photos. Hallmarks: swan + boar's head + jeweler.
Dimensions of Top Decor: Top Decor width 2.88 cm, length 7.36 cm. Second Decor width at the top 2.44 cm. Pocket Watch Holder Diameter: 3.66 cm - Thickness: 1.38 cm. Total Weight of Chatelaine Clavet: 41.8 cm.
Watch Dimensions: Diameter 2.99 cm - Total height with bail 1.53 cm. Condition: Used in excellent condition, see photos.