Old Glass Tankard Solid Silver English TW Silver England Glass 1879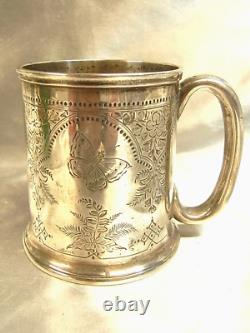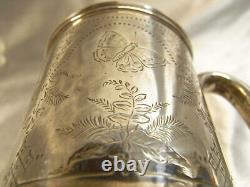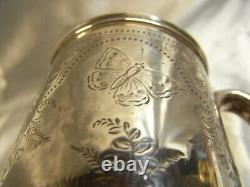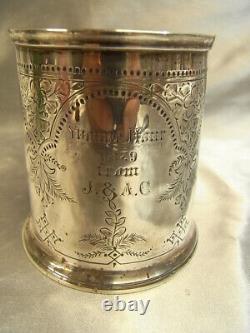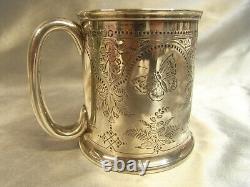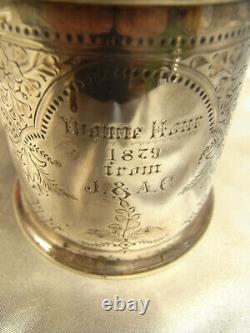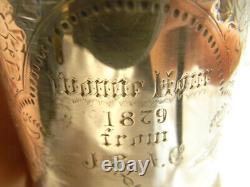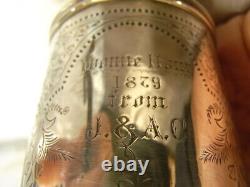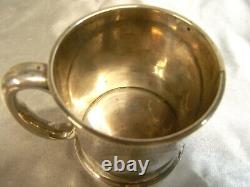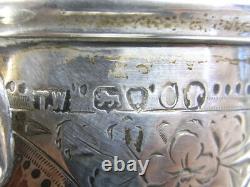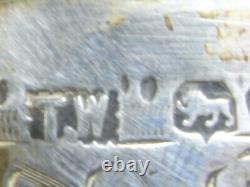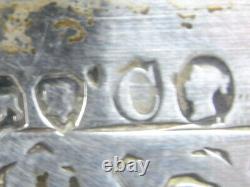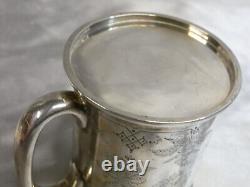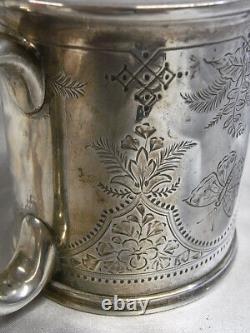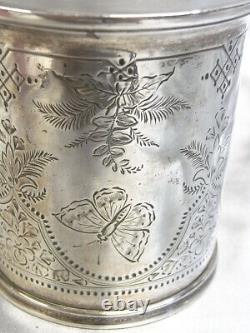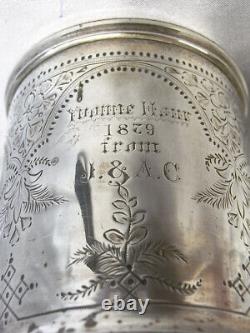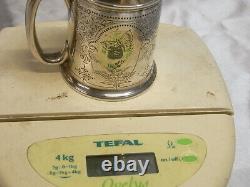 OLD SILVER MUG OR GOBLET It is made of solid silver with several hallmarks, decorated with flowers and butterflies, weighing 213 grams and dated 1879. It is in good condition with minor scratches from use. My items have a history, so they are completely in their original condition with micro scratches and signs of use.
Height: 8.2 cm / Length with handle: 10 cm. Diameter at the neck: 7 cm / Diameter at the base: 8 cm. Please carefully look at all the photos. I have included photos in the description of my listing so that you can identify any defects due to the age of the item.
The photos are an integral part of the description and may provide details that I may have forgotten to describe. You always have the choice between regular or registered shipping. OUR ITEMS HAVE A STARTING PRICE AND NO RESERVE PRICE. I am a professional seller of antique and second-hand items. The world of the flea market is very vast and we cannot know and see everything, which is why it is important to ask questions and especially read the description and measurements before placing your bids. I DO NOT OFFER IMMEDIATE PURCHASE FOR AUCTION ITEMS.
MY ITEMS HAVE A STARTING PRICE AND NO RESERVE PRICE. The battery seen in some photos is just for size reference.
For international shipments, small packages must now measure a maximum of 3 cm and are delivered without insurance. I can send via Mondial Relay at your request. ALL MY CONTACT INFORMATION CAN BE FOUND AT THE BOTTOM OF THE LISTING.
I accept returns within 7 days. All our items are photographed in macro, which greatly magnifies the scratches and other imperfections. However, for Europe and the rest of the world, please inquire before making a payment as the rates are different.
My prices are always calculated accurately. Most of my items are antique and second-hand, so they may have small scratches or imperfections. I try to provide you with as much information and photos as possible, so please feel free to ask me questions.
Anyone who tries to manipulate the bidding process will be automatically banned from bidding. Please check out my other items. Don't forget to add me to your favorites list.
We do not take responsibility for damages caused by the post office and strongly encourage you to purchase insurance offered by them, which is inexpensive for the service provided in case of damage or loss. If your package arrives damaged, open it in front of the postman and if the item is broken, refuse it (this only applies to registered packages). (All our packaging materials are recycled, so please dispose of them properly for recycling.